Description
Trivia Millionaire: General Knowledge Questions is a general trivia game. In this game, you have to answer 15 challenging questions of general knowledge to win the million and became a Millionaire.
This game helps you reduce most of the time to build a similar game (it's ready to publish). We are working hard to add more languages and update them in the next versions.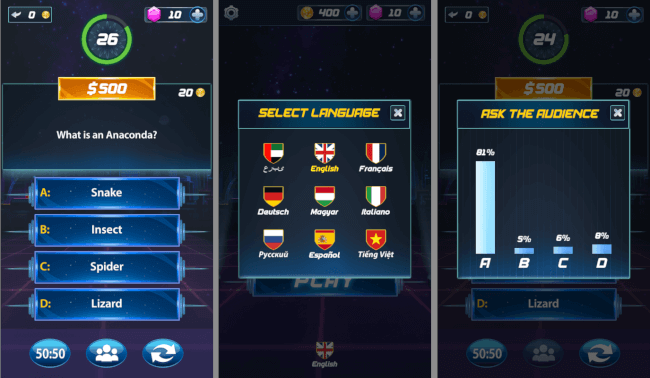 Features
Tons of questions on different topics
3 lifelines
The source code is clean and professional.
Easy to build on multiple platforms.
Admob integrated (banner, interstitial, rewarded video)
In-app purchase integrated (Android, IOS, Windows Phone, Windows Store, Amazon, Mac)
No need for an internet connection.
Requirements
Unity 2018.3.14 or higher