Description
Original Gameplay
Buy and Upgrade your traps to get the strongest collection of deadly obstacles. Drag them to the Trap Slots on the map to defeat all the incoming enemies.
3 different maps
The game currently has 3 different. After 4 levels the next map will be loaded. All Maps are on a seperate Scene in order to make it as easy as possible to create and add new Maps
4 Types of different enemies
There are 4 types of different enemies. You can adjust the speed and health of each enemy to create the best balance.
Enemies use Unity's built in pathfinding tools (Nav Mesh) which help them to follow the curvy maps.
6 Types of Traps
There are 6 different, interesting traps, and it is extremely simple to add more!
The game has a detailed documentation which will help you to add new traps, enemies or maps.
If you have any questions now or later, don't hesitate to ask us. We will contact you with the solution in 24 hours.
Quality Customer Spport
If you have any problems with the game we are here to help you.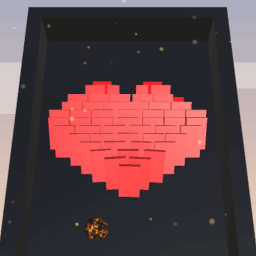 Features
– Intuitive game mechanics
– Endless level system
– 3 different Maps included
– Unity Ads (Rewarded and interstitial)
– Original game idea
– Documentation included
https://play.google.com/store/apps/details?id=com.fmgames.trapper.guy