Description
Equip your planet with different Shooter Turrets to defend it!
Rotate your planet to complete the endless waves and destroy the incoming blocks.
Custom Planet System
Unlock different planet skins and get their bonuses (+life, +damage, +attack speed)
Turret Upgrade System
Buy & Upgrade your turrets to improve their Damage, drag them to your planet to equip them
Complete the endless levels
The game has an infinite, random wave generation, in every wave the blocks have more health
Ads & In-App Purchase
The game has a clever monetization strategy.
You can watch rewarded ads to get coins, unlock new levels.
In Every 180seconds, an interstitial ad pops up
IAP: Buy coins for real money
Offline Earnings
Get coins while you are not playing
Only 30Mb apk file
Quality Customer Spport
If you have any problems with the game we are here to help you.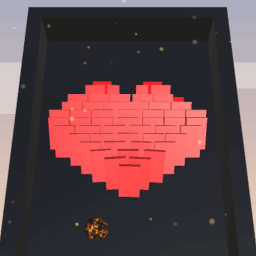 Features
Endless levels with random generation
Offline Earning
Unity Ads & In App Purchase
5 different shooter turrets, easy to add more
Planet skin shop
Addictive & Easy gameplay mechanics
Documentation included