Description
Original Hyper Casual Game – based on market research:
More and more hyper casual games use the "crowd" system,  where the goal is to collect more and more people / balls / other collectibles. It is a satisfying effect and gameplay mechanics so it conquers the markets.
Mixing the trending "clone balls" element from Ball Clone with a runner gameplay makes the game very fun and original.
Be the first one who makes a TOP game from it!
The levels are randomly generated from prefabs. (It means you don't have to spend hours making new levels, there are already infinite levels in the template 😉
Swipe your finger to move your balls from side to side and avoid the obstacles.
Collect many balls and reach the finish line to complete a level.
Purchaseable Upgrades
Increase your offline earnings or the number of your people by collecting coins and upgrading them!
Fill the reward chest to get coins
 Earn coins while you are away with Offline Earnings!
Quality Customer Spport
If you have any problems with the game we are here to help you.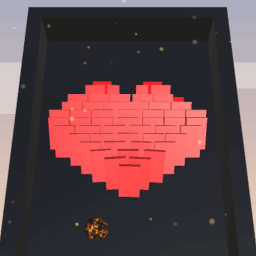 Features
Quality source code (c#) with documentation about how to setup Ads
Randomly generated levels. (It means you don't have to spend hours making new levels, there are already infinite levels in the template 😉
Original, creative gameplay
Hypercasual, trending design
Purchaseable upgrades
Offline earnings
Unity Ads integrated
https://drive.google.com/file/d/1T26rOjmBo4DU9XnKWvUnokjIvcvKGWuM/view