Description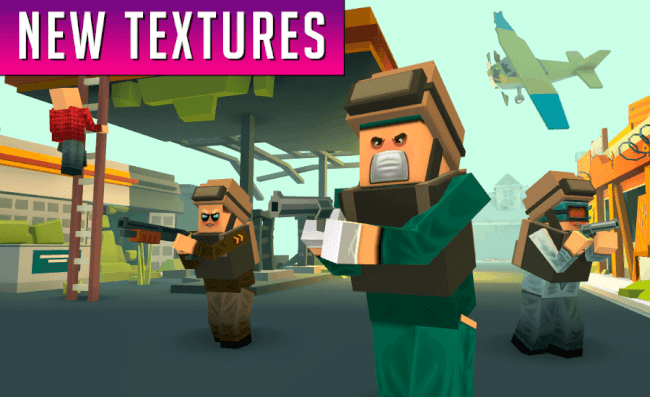 An apocalyptic city, with many hidden weapons and twenty characters in 3d voxel, fighting for survival, only one will be the winner, the one with more skill and better goal will be the champion of the match. Play against professional high-performance artificial intelligence robots, fight real voxel robots and try to win the artisanal battle, an open world first person (FPS) game, and it is also a third person shooter (TPS).
The best action and shooting game, for those who like wars without using the internet, an offline game with good graphics, start now to play the best free offline action game! one of the best offline handcraft games in the battle royale of google play, have fun with incredible wars against artificial intelligence! Automatic shooting game for you to shoot enemies, become an elite soldier in the city and become the only survivor at the end of the game. During the war, the plane will launch weapons and accessories to increase your chances of survival, be an elite soldier who knows how to shoot enemies with precision to become the best soldier of the war! Survive in an apocalyptic city with elite soldiers trained to destroy you, be quick and find the best weapons in the game before enemies. Based on the most fun action games.
Tip:
Climb the stairs and go to the top of the buildings, you will find many weapons and accessories to win the war. Climbing houses and buildings is a good strategy to win the game! Learn to shoot to destroy the enemy with a single shot! shooting from a distance is a good way not to be found on the battlefield! playing in the open world has never been more exciting.
About the best of the game:
-> A totally free action and adventure game, without purchases and without excessive ads.
-> You start the game by falling on a plane and you need to open your parachute before you fall to the ground, pick up the weapons scattered around the city so that you are not vulnerable in battle. In the game you have several weapons, including pistol, machine gun, sniper, where you look at the enemy from a distance.
-> Voxel-style battle royale game and battlefields;
-> Shoot with different weapons like a real professional sniper!
-> Beautiful graphics of simple and elegant crafts;
-> Better gameplay for shooting games in fps, with automatic shooting mode.
-> We are among the best shooting games, best war games, best action games, best fps games, best craft games!
If you like shooting games with automatic shooting, you will enjoy playing Battle Caraft Survival 3D.
Attention: Not tested on IOS!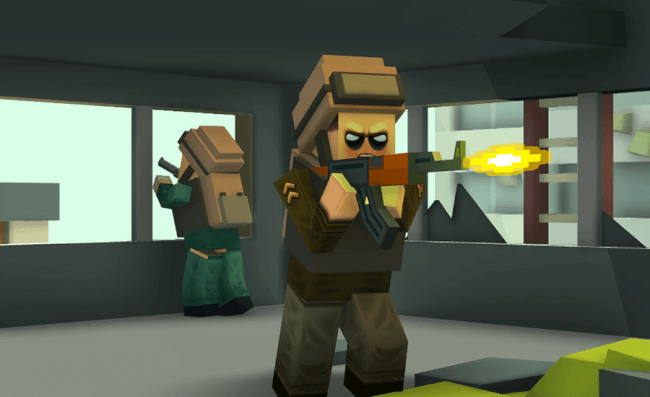 Features
Admob integrated
Play Offline (Artificial Intelligence)