Description
Original Hyper Casual Game
Mixing the trending "Throw the dice and spawn humans" element from Dice Pusher with a very original "Carry and steal pixels from a big picture".
Be the first one who makes a TOP game from it!
Swipe your finger to throw a dice. After the dice rolls, it spawns as many humans as its value.
The Humans automatically start to collect the pixel cubes from the art and carries them to your "base".
Collect more cubes than your opponent to win.
The opponent is controlled by an AI (bot) so you don't have to wait for anyone.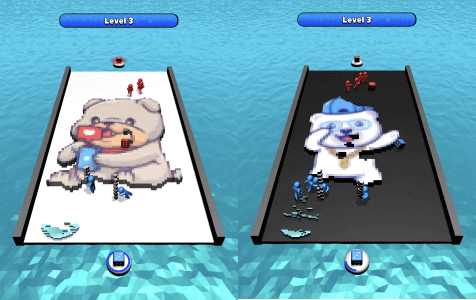 Purchaseable Upgrades
Increase your offline earnings or the number of your people by collecting coins and upgrading them!
Fill the reward chest to get coins
 Earn coins while you are away with Offline Earnings!
Quality Customer Spport
If you have any problems with the game we are here to help you.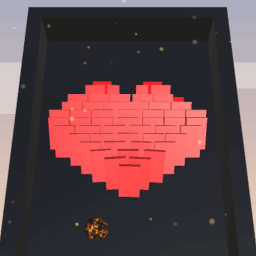 Features
Quality source code (c#) with documentation
20 levels already added, very easy to add new ones
Sprite to Level generator included
Original, creative gameplay
Hypercasual, trending design
Purchaseable upgrades
Offline earnings
Unity Ads integrated
https://drive.google.com/file/d/1DSwwnIlotBKWR2lcAWtzH6z1QWS-N6q5/view