Description
⇒ Acrylic Paint – Original Hypercasual Game ⇐
Get a chance to publish one of its kind Original hypercasual game. Never seen before and inspired from Top Trending Youtube Videos.
Acrylic Paint is an addictive hypercasual game where you spill paint on a canvas, then remove the stencil to reveal your wonderful piece of art.
Get a chance for your players to be creative and have a good time creating awesome paintings
So would you like to be the one that makes them happy, while earning money ?
Well, if your answer is yes, you should totally Get This Game.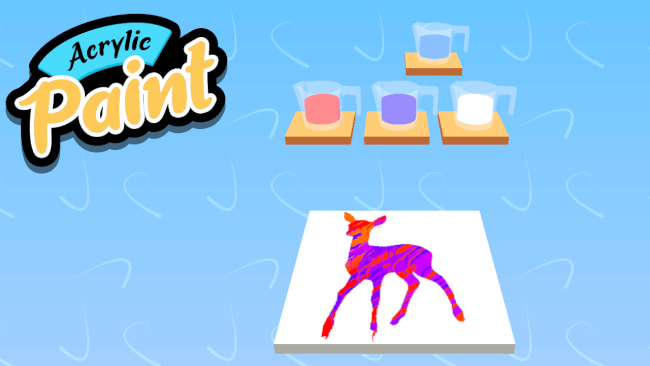 https://drive.google.com/file/d/1O_NcwYzC7RIN-gXQnoJ4GtPhl3Hetmtz/view
⇓ Check out the features of the game down there ⇓
Features

♠ SATISFYING SPILL MECHANIC ♠


♠ 100 READY STENCILS ♠


♠ RELAXING PAINT MOVEMENT ♠


♠ ADMOB & UNITY ADS ( 30 Seconds Setup) ♠


Additional Information
Please Use Unity 2019.3 along with the Universal Render Pipeline for this Project 😉
You can find the detailed documentation in the project files :D.
If you need some further help, contact me here in the comments section ;).
Enjoy !